Welcome to 2019.
We are excited about all that God has in store for his children. Especially for those of us here at arrowsNarchers. Part of the exciting things include our first summit. You'd probably like to refer to it as a conference. You see, your family is important to God. Everyone who makes up your treasured home unit is special to God. He created your family for a purpose. Do you know what it is?
Your family design is unique in God's eyes because of the big plans he has for you. God is keen on successful homes. It has always been his plan and desire to see homes excel and the parent and child relationship thrive. There is no more time for just getting by on your journey as a parent. It is time to succeed at it. This does not only have to do with your child's academic success. It encompasses the total child. We must remember that the children we raise today are the adults and the members of tomorrow's society. The choices we make today on our parenting journeys somehow end up contributing to the foundation of our children's homes and journeys. It's the new year and we all have plans for the days and months months ahead.
But not many parents take the time to plan for their parenting journeys like they plan for their careers and businesses. Success is deliberate. Especially success in parenting. The stages of your child's development need to be prepared for. As your children go through life's phases, to the best of your ability, you want to be the prepared parent, not the clueless one.
Too many times, Parents spend more time firefighting rather than investing in targeted parental development.
This is a unique summit. It is one that will leave you feeling fit and confident to face the days ahead of you on this special journey. You will be in a much better place after you have sat through this summit, not only because you will become more conscious of your role and its implications, but also because you will be armed with relevant tools to support your journey.
Therefore, this summit is for you:
If you need practical solutions on how to raise your children in the 21st century as a Christian.
If you are wondering how to keep your children grounded and in tune spiritually.
If you are dealing with confusing elements of succeeding as a Christian parent in modern times.
If you want to maintain a healthy home environment.
If you need to reconnect with your children and build lasting relationships.
If you need to understand the purpose of your role in contributing to who your child becomes as the walk towards their purposes in life.
If you need practical steps that will help you create an exemplary culture in your home.
If you need to connect to the peculiar purpose that your family has.
If want to understand how you and your children can be light in your environment.
Here's the time to register for this conference. Tickets won't wait. Be an early bird.
Registration
REGISTER FOR YOUR TICKETS HERE .
VENUE:
HILTON LONDON OLYMPIA
380, KENSINGTON HIGH STREET
KENSINGTON, LONDON
W14 8NL

Time: Doors open at 9 am for registration and some getting to know you convos. You'll be glad to meet one or two parents with whom you've got some common ground. The programme begins at 9:30 am. Lunch and refreshments will be served.
Question Time: There will answers to the many questions you may have as a Christian parent.
Powerful Ministrations for families. God is reconnecting broken family relationships.
Fantastic parenting and children related resources available.
Interactive workshop sessions covering health, parental leadership. culture shaping and alignments, purpose alignments and much more.
SAVE THE DATE, PLAN FOR IT, BUT BE SURE TO REGISTER AND ATTEND.
REGISTER FOR YOUR TICKETS HERE
Meet Our Speakers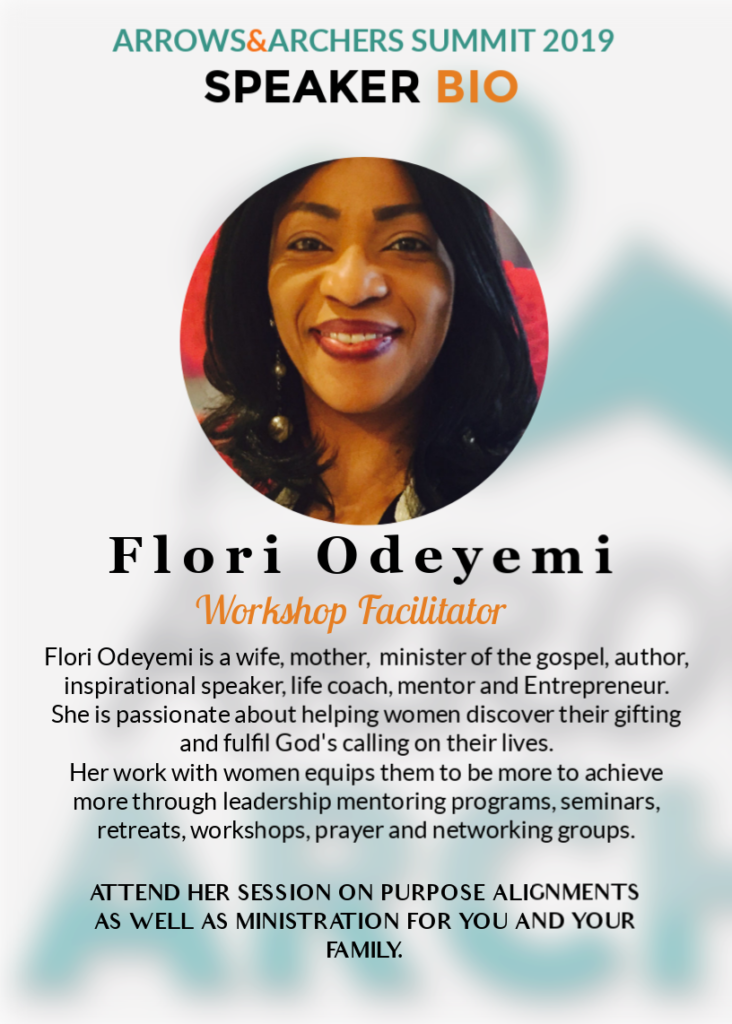 Frequently Asked Questions
How do I get to the venue?
Hilton London Olympia. Kensington. The closest tube station to the venue is the Kensington (Olympia) stop on the London Overground. Platform 1 on the District Line. The District line will only run from Earls Court on weekends.
Do I need to come with or present my ticket?
Yes please, all delegates are required to present their tickets on the day during registration.
As this is a parenting conference, Can I come with my child/children?
Child Care will be provided on a first come first served basis for only twenty (20) children under the age of ten (10). Parents are required to pay for child care in advance by purchasing a parent and child ticket.  The company providing these services will not cater to any child apart from those whose care has been registered and paid for in advance.Please choose the appropriate ticket when registering.
Who can attend this Conference?
This is a Christian Parenting Conference.  The topics are tailored to Christian parents.
Can I transfer my ticket transferable?
If for any reason you are unable to attend the conference, it's easy to cancel your registration from your account on Event. Just log in to Eventbrite, go to the tickets page, and locate your order. Click your order to view order details, and then select "Cancel Order" to cancel your registration. You will receive an email confirming the cancellation.
Can I update my registration information?
Yes please. You can update the information on your order. Just click on order details on your ticket information.
Will it be a problem if the name on the registration/ticket doesn't match the delegate?
We will prefer that you update the details to the name of the person attending as some of the materials we are providing are personalised.