Welcome to arrows & archers!
I am glad you stopped by.
ArrowsNarchers is a leadership academy and community that caters to Christian parents, helping them develop leadership capabilities for intentionally succeeding at raising exceptional children/adults.
ArrowsNarchers is a platform for Christian parents who are keen on raising their children for excellence, wholeness and success in life. Discovering and channelling the path/s, gifts, and talents of each your  children in the right direction is only part of what we do.
As a mum of three, I know that parenting is no walk in the park. This is why  I am committed to helping you create a unique plan and a clear road-map for your success as a parent. Of course, the fruit of this will be evident in the lives of your children and your relationship with one another.
I want to walk with you, support you and cheer you on as journey towards finding that unique path for each of your children through the leading of God and by strategically doing certain things. The results of this would be happy, thriving and well-nurtured children who grow up to become fulfilled adults. In turn, you, the parent become focused, satisfied and most importantly- less stressed out.
I strongly believe that God is raising decisive parents from this group. A band of archers that will shoot their arrows in the right direction- Success. Exciting!
Success has always been deliberate. Be intentional about your parenting journey!
TO YOUR SUCCESS!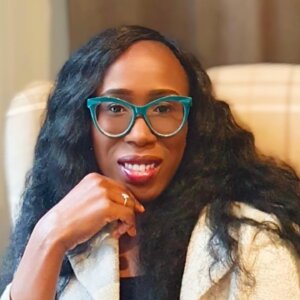 Joy is an equipper and nurturer and these are expressed via mentoring, coaching, teaching, storytelling (writing, speaking), family and youth development. She is the host of the of storytelling for parenting podcast.
Arrowsnarchers is a leadership academy and parenting community for Christian parents where parents and parents-to-be develop the much needed capacity required for transformational and successful parenting.
Joy has spent many years working with, and pouring into families and youth in different capacities.
Joy holds degrees in The Management of Training and Development, Organisational Development and Design, and Modern European Languages.
She is a Management Consultant and has experience in coaching and training in different spheres for many years. She enjoys writing, reading, research among other things.
She has authored five books including Discover to Grow for parents and My book of daily confessions for children. She is happily married to her biggest supporter, Yemi and they are blessed with children.